Subways fascinate me. I'd never ridden on a subway until the early 90s, when I had to travel frequently to Washington for my job, and I got very familiar with the Metro, since I averaged being in DC about once a month for 3-4 years. Later I had the chance to ride the "L" in Chicago (I know, it's mostly elevated, but it's underground in some places), and New York's subway. And somewhere along the way, I heard about abandoned stations underground. Maybe the most famous is New York's City Hall Station: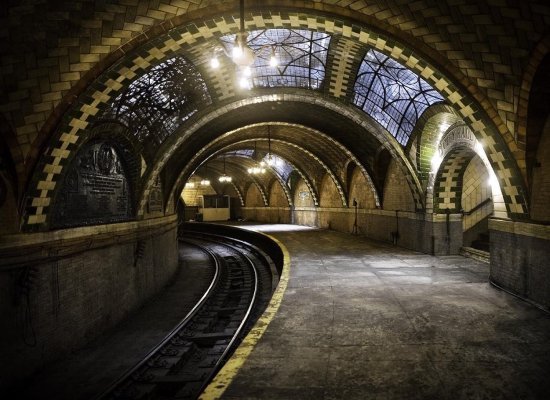 This station was opened in 1904, and was supposed to be the crown jewel of the subway system, but was closed in 1945 when new, longer cars made the curved platform dangerous because of the gap between the platform and the new cars (You can read more here). But it really was a beautiful bit of architecture:
Toronto has it's Lower Bay Station, which opened in 1966 and closed in 1966 (you read that right, it was only used for 6 months).
It seems to have been closed due to a combination of poor planning (I have read that one disabled train in that stretch could have brought the entire subway system to a halt), frustration among passengers due to a confusing arrival/departure setup, and maybe a lack of commitment from the powers that be – the sordid details are here. But it's since had plenty of visibility as a movie set (Total Recall, Johnny Mnemonic, others).
London has its North End Station, which was built but never opened:
Cincinnati has an entire, never finished, abandoned system: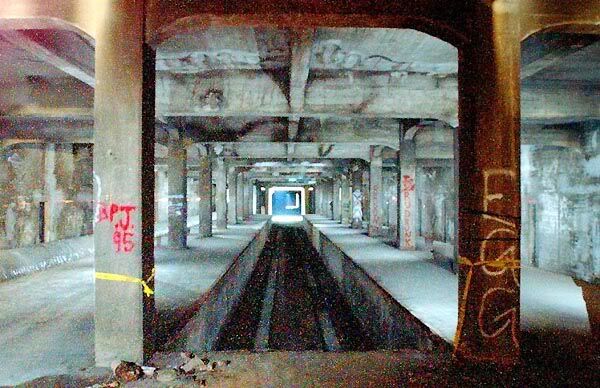 And while this isn't a subway, it is a semi-secret, abandoned, underground train station, beneath the Waldorf-Asoria Hotel in New York:
Wealthy patrons used this platform for direct access to the hotel. The train car in the photo was used by Franklin Roosevelt, and was large enough to carry his armored limo. By using this platform on visits to New York, he could simply appear on the streets already in his car, and avoid have the public seeing him being helped into the vehicle.