Unlike some abandoned places I've read about, this one hasn't been abandoned all that long. But it's a fascinating story. Apparently the British postal service had its own subway system for about 75 years, used to move mail among processing and sorting stations. The system began operating in 1928, and was used until 2003.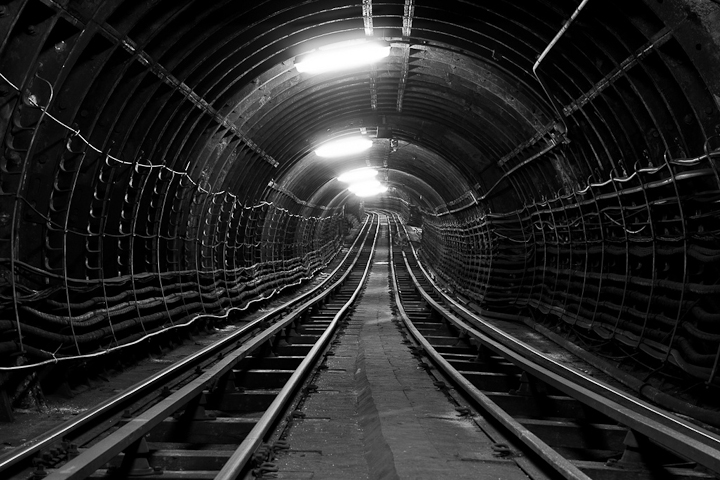 Exploring the system was apparently at the top of the list for urban explorers in London, and at some point, a group managed to get inside and carried out a pretty thorough exploration – read about it here.
From the brief reading I did, it seems the train carried mail almost exclusively, but there were apparently a few cars for people, although I think not for the public, but for employees. Still, a cool way to move between offices.